The Greater Manchester Combined Authority (GMCA) is on a mission to make travel on foot and by bike the natural choice for everyday journeys.
The region's plans are underpinned by the Bee Network - a proposal for Greater Manchester to become the very first city-region in the UK to have a fully joined-up cycling and walking network: the most comprehensive in Britain covering 1,800 miles.
On behalf of the GMCA, Transport for Greater Manchester (TfGM) and Greater Manchester's Local Authorities have developed a program of work to meet the funding criteria. This would supplement a significant level of investment from the Active Travel Fund to deliver the Bee Network.
Ahead of one such piece of investment, local community members were engaged to gather thoughts and feedback on where they felt investment was most needed. The consultation, which ran between June and August 2021, invited the community to discuss important aspects of active travel planning, such as existing road conditions, congestion, cycle lanes, and safety.
Collecting community feedback using the PlanEngage platform's interactive consultation features
Bury Council used the PlanEngage platform's interactive consultation features, including map-based feedback, which invited community members to drop a pin on the map to provide their comments in specific locations, for instance on a particular road or junction, or submit a feedback form. Community members could also show their support for other people's comments by 'liking' them, giving Bury Council particularly useful insights into community opinion.
Ensuring all voices are heard
The site allows the various clients to see all the community feedback in one location and gives locals the confidence that their feedback is reaching the right people.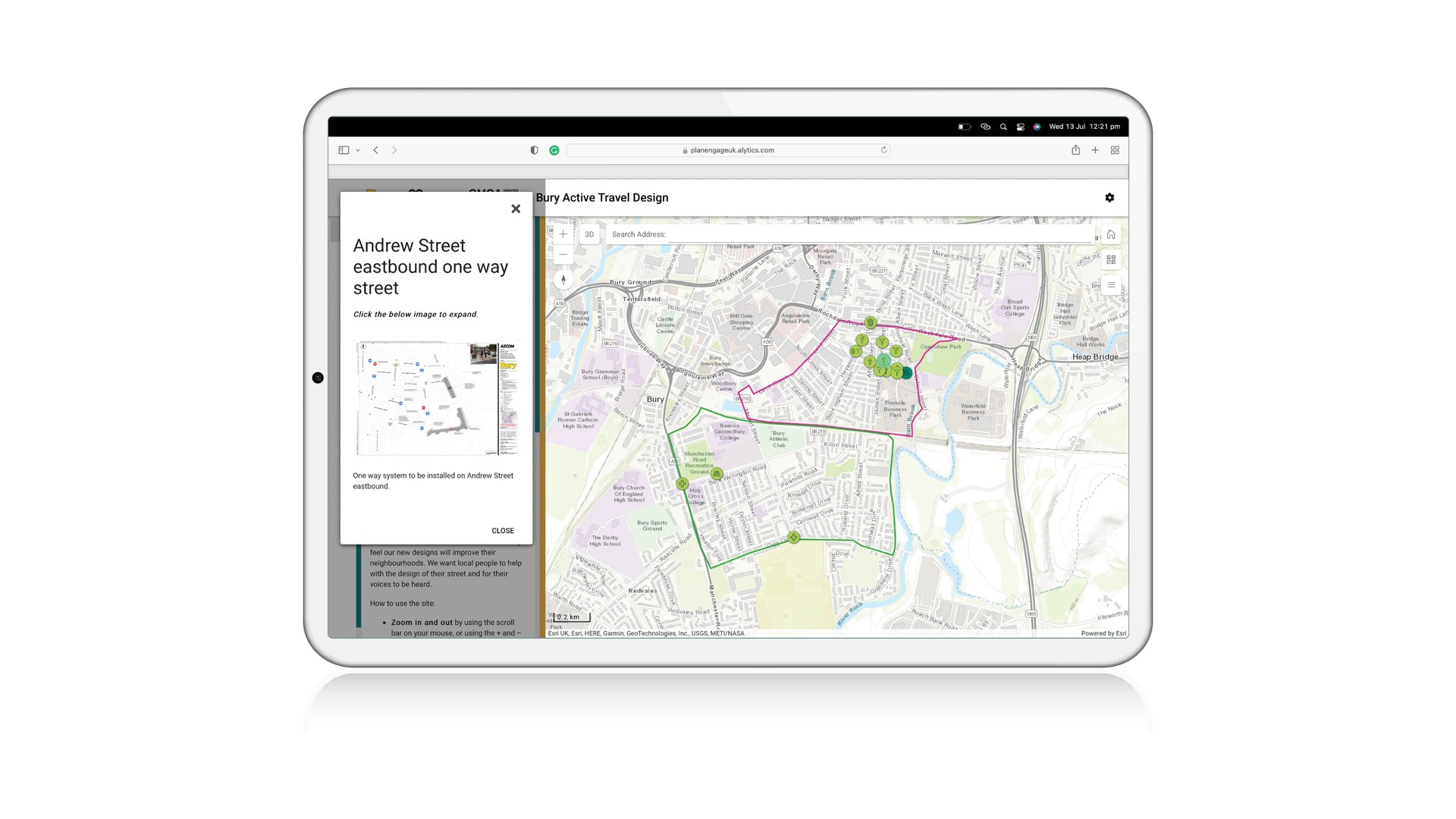 More content you might like