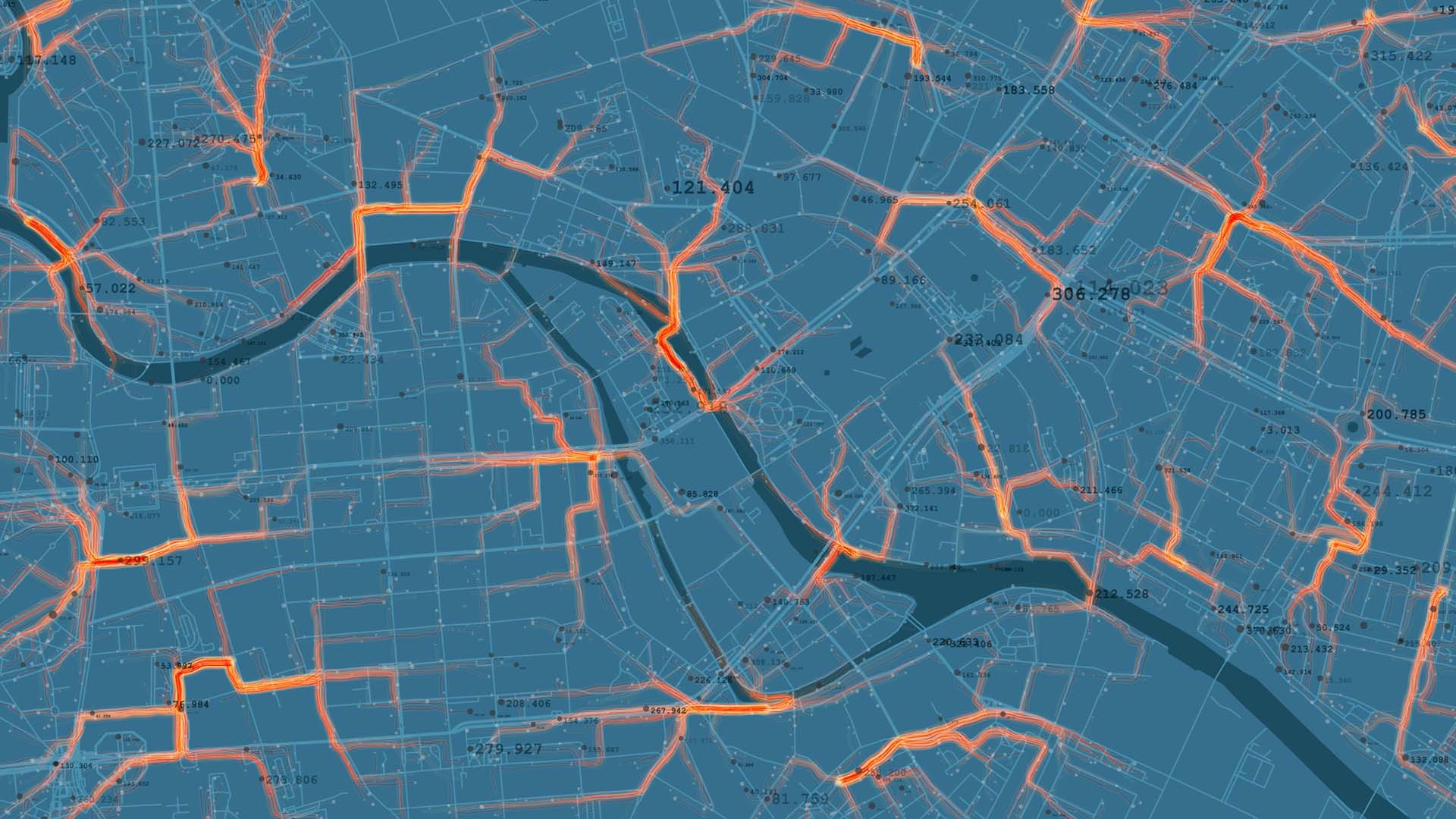 How do you as a GIS professional bring maps and location information to life?
The role of GIS specialists is to answer questions about "something" that happens "somewhere". Before we launched PlanEngageTM, a software platform that makes it easier to create complex planning and environmental reporting documents, much of the work of GIS specialists went unnoticed outside of those on a need-to-know basis: someone would gather data (a measurement from somewhere), and that data would get stored somewhere. It's our job as GIS professionals to use that data to enrich our understanding of the world and PlanEngage is the ideal tool for communicating that understanding to everyone.
Why hasn't GIS information been used in this way until now?
There's no single theme or end-use for GIS – it can be used on all kinds of projects, all over the world, with different purposes and different expected results – which is both a blessing and a curse!
There's also a cultural shift to its use that is only just beginning to happen. Engineers and their clients have long-been used to answering technical questions using spreadsheets. Today, there are whole suites of digital tools that are beginning to be used, in what is a cultural shift for the profession. Mobile field capture technology and drones are used more and more, and when it comes to presenting information to people, web mapping technology is increasingly used. However, it takes time for people to learn to use these new methods and be comfortable with them.
How does PlanEngage differ from traditional web-mapping software?
PlanEngage takes the established web mapping technology into a whole new direction. As well as interactive web mapping, PlanEngage provides an integrated content management system, with a full audit trail, and can be used by clients to capture meaningful location-specific data from any member of the public who chooses to interact with it. This can allow for real-time sentiment mapping and gives clients a truly interactive, accessible and transparent community and stakeholder engagement experience to help them get their projects through the planning process quicker, and with more public engagement.
What else can PlanEngage help you to do?
PlanEngage is brilliant at helping clients to control ambiguity on major complex design projects. By enabling zoom layering control, different layers of information can appear or disappear to the viewer whenever they zoom in or out on a map. In the early stages of any design project, this is crucial. It's at this stage where there can be a significant amount of ambiguity, and PlanEngage gives clients a way to communicate a comfortable level of information to people in these early stages and add more specifics later as they're approved.
What about PlanEngage is going to appeal the most to users?
There are lots of features that users might find enticing, especially if community consultations are the main focus of activity. Allowing people to give interactive feedback on maps from their iPhones is a huge advantage for those delivering consultations. Opinions and feedback have a geographic context, allowing for specific issues to be isolated or highlighted. If enabled, people can comment on other feedback, or put in their own feedback, as configured by the authors of the system, so that they can allow free text comments or image uploads, or make a survey multiple choice questionnaire, or any other way that they can decide to put that together.
But one of the major things is that PlanEngage relieves clients of a lot of IT headaches when trying to reach and engage with their audiences and their communities or stakeholders in a meaningful way. PlanEngage supports complicated activities like streaming video, interactive maps, and integrates a full suite of editing, commenting and engagement tools. And as a SaaS platform, it is fully hosted, which immediately removes significant levels of IT complexity and difficulty from getting such major consultation projects online. Web mapping platforms already exist in the marketplace, but none have the level of detail, engagement, content management tools and rich media experiences as PlanEngage.
Can PlanEngage help communities feel more engaged?
Before web-based community engagement tools existed, community consultations took place face-to-face and largely failed to reach the right people. With PlanEngage, anyone in the community can look at a scheme through an accessible website, giving them the means to understand the context and implications of a tunnel or a rail, road or pipeline upgrade. Whether they choose to engage with that content is up to the democratic process, but PlanEngage allows us to reach so many more people than we could before.
More content you might like